Insurance Agency Marketing, an independent insurance brokerage agency, is committed to the principles of service, integrity and professionalism while providing you, our valued agents, the highest quality of service with the goal of exceeding your expectations. Building trust and fostering lasting relationships are the essence of who we are and a fundamental part of our company values.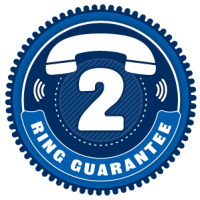 Insurance Agency Marketing Services, Inc. was founded by Charles Heuring in 1986 with service to producers as the centerpiece. Charles felt there was a real opportunity to build an organization around the idea of making the producer feel at home. Over the past thirty-six years, the success of IAMS Inc. has been a product of that ongoing focus.
"Sometimes insurance companies and our competitors forget that it's the producer that starts the enterprise – we won't make that mistake here, that's our greatest asset to our producers."
— Charles Heuring
In 1994, Steve Murray, an ambitious national marketer of life and annuity products, joined our team. Steve brought years of experience and another level of marketing knowledge to IAMS Inc. Insurance Agency Marketing Services has continued to evolve and grow. From its roots as an annuities-only shop, IAMS Inc. has widened its scope to help producers successfully transition to Life, Single Premium Life, Long-Term Care, and other senior-focused products and sales opportunities.
IAMS Inc. moved from Omaha to a private building in Elkhorn in late 2016, while also celebrating its 30-year anniversary. Charles and Steve continue to lead IAMS Inc. with the sole purpose of helping independent producers grow their practices through innovative marketing and unprecedented service.